Need more information?
Call Us at: (780) 220-6034
Or Email us: andre@ssstechnology.ca

Latest News:
"Alberta Drywall & Stucco Supply Inc" in Calgary




We are happy to call now "Alberta Drywall & Stucco Supply Inc" in Calgary as one of our Distributor for any kind of Spray application which we provide for the Canadian market.

"PinkShield": Now available in our Store




PinkShield is a high-end, fire retardant intumescent paint formulated to reduce damages that can occur from fire and moisture. Through the use of our specialized formula, PinkShield™ will slow the rate of flame spread allowing for more time to save what's important. In areas of high moisture, PinkShield's dry paint film helps to resist mildew growth - ideal for wood framed basements, attics and crawl spaces...

Sprayco Edmonton




This company will provide you with an estimate for PinkShield Fireproofing Application. Protect your Home, for more information please call us at (780) 220-6034.

Gemini Plastering Ltd. Calgary




Our new Calgary based costumer that use the newest technology with Spray equipment.

On Site Demonstration!


You are not sure that our new Spray technology will fit to your Company.Let's give us a try. Our team will give you the opportunity to try our machines on your project.
How this will work, give us a call at (780) 220-6034 and set up a demonstration on Site.

Metasiel International




This unique Material is the key to protect your Concrete, Stone and Wood. Already tested very positive in Germany (Certification's available). "SSS Technology" is now in cooperation with the University of Edmonton in progress to make all kind of testing's to guarantee the Standard Code for the Canadian market. For more information, call us at (780) 220-6034.
ESTROMAT 401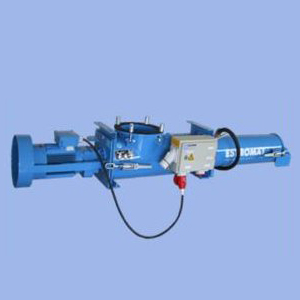 The continuous mixer processes dry premixed material out of silos up to a grain size of 8mm, as cement-floor screed, plaster and brick-mortars, rough coat, light wall mortars, self levelling floor screed etc... Mixing capacity 40 - 120l/min according to the dosage shaft. Silo-flange ID 250mm. Mixing tube in various length for individual mixing time.

Also available as ESTROMAT 401 Eco 6 for the continuous processing of bag product.
ESTROMAT 404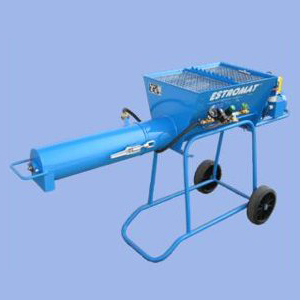 Continuous mixer with short intensive-mixer for fine grained, dry pre-mixed materials from bags. The specialised mixing system is especially designed for fine coat masses, adhesive mortars and similar fine grained materials, which should be processed napless without knots. Optionally equipped with single phase or three phase gear-motor.